GemSeal takes very seriously the responsibility to provide the best possible service to our customers. That means the entire team – from production and sales to inside staff – must work together to give the best products and advice to contractors. In January, Customer Service (CSR) and Sales Representatives from all GemSeal locations met in Orlando, Florida, for a comprehensive, 3-day employee development training session to improve their product knowledge, learn how to serve customers better, and pre­pare for the upcoming season.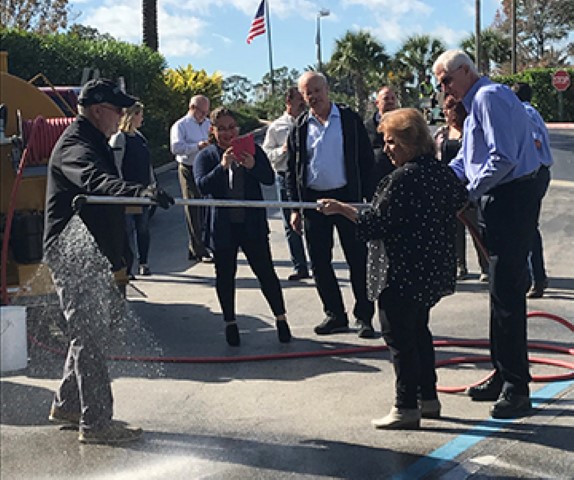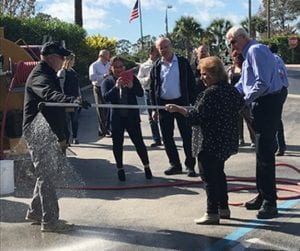 Among the presentations, sales manager Rob Knarr led an equipment demo covering the Seal-Rite Spray System. He reviewed the operation of the unit, discussed the importance of the psi setting, and the right way to hold the wand to obtain a quality application of sealer. Rob also explained spray tip options and application uses. Afterwards, employees were able to operate the machine spray unit and learn about the internal components of an air-diaphragm system. This hands-on experience enabled them to feel how the wand worked and whether the machine was operating at the correct setting.
Graco® took the opportunity to participate by teaching the group about the features, application techniques, and how to troubleshoot stripers and Line Grinders.
Debby Aponte, CSR for Chicago, commented: "This is the third employee development meeting I have attended and it is always educational. Employees are able to ask questions and get feedback from various plants to help us grow and operate more efficiently. I especially appreciate the knowledge exchange between sales and customer service; it broadens my perspective and promotes cohesiveness within the business unit."
In addition to equipment demos and refresher courses, employees were able to participate in role-play exercises to gain a better understanding of the responsibilities of various departments within the company and to identify any potential areas for operational improvements.
In appreciation for everyone's participation, all employees were able to spend an afternoon of leisure time, enjoying various Orlando activities—a great way to mix relaxation with productivity.