Delivery right when you need it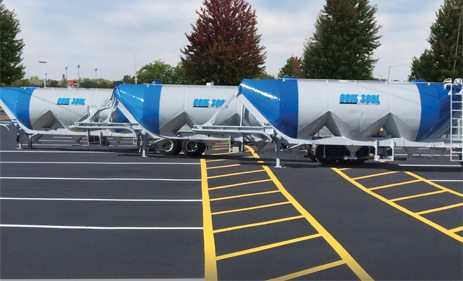 With our high-speed colloid mill manufacturing process and large storage capacity, we have product available when you need it. Our well-maintained tankers can haul loads up to 4,500 gallons of sealer.
And, as operators of the largest tanker delivery fleet in the industry, we can also bring pallets of many other products–including paints, primers, additives, and crack sealants–as well as tools and equipment to help you perform at your best.
Order Now – Contact Your Sales Representative
Need weekend deliveries? We can meet the most demanding deadlines so you can complete the job on time and on budget.
Need a job site tanker for a large commercial job? We can make it happen!
Looking for additives and paint with bulk sealer? Consider it done.
"GemSeal was frequently in contact with us making sure all the deliveries were on time. With GemSeal I can always count on consistency and performance. I know I'm always going to get what I ask for."

-Jami Taylor, RP Paving Solutions