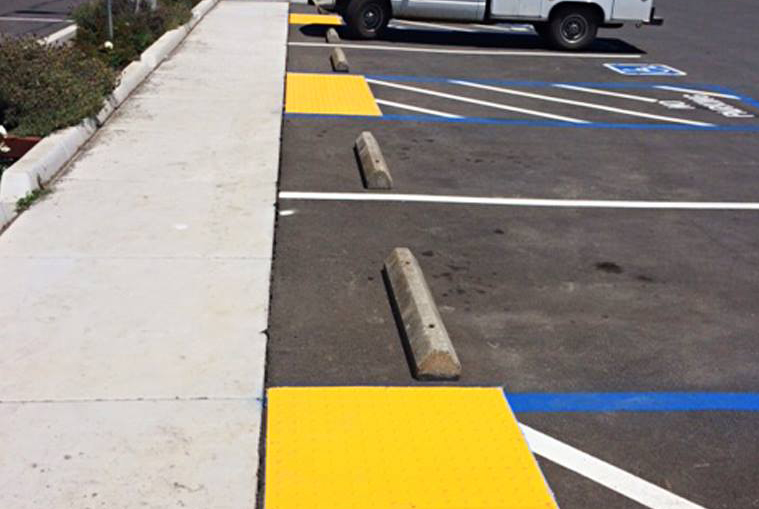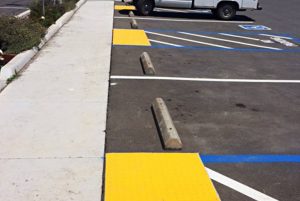 These days public health and safety is a prevalent topic in the media and in everyday conversation. We often hear about hand washing and staying at home, but what about when we must go out? For many of us, getting in our car and driving to the store to stock up on food and hygiene products is a frequent errand. But, for a growing number of the population with disabilities, this routine can be risky.
To protect shoppers from current health hazards, commercial properties are focused on limiting capacity, reducing hours of operation, and implementing contactless payment. But, none of this matters if properties are not safe to access in the first place. 
The need to provide safe and accessible parking lots and public walkways is not something new, but it is and always has been essential. Losing sight of this requirement is detrimental to business and to those who require special accommodations.
RAISE AWARENESS
That's why it is so important for contractors to raise awareness and discuss ADA regulations with property managers. There is a lot to consider, from accessible parking spaces and wheelchair ramps to flush transitions between pedestrian and vehicular areas.
ASSIST IN COMPLIANCE
One of the ways contractors can help properties comply is by installing detectable warning systems. These warning mats help alert the visually impaired when they are about to leave a pedestrian area and enter an area with vehicular traffic. Easily distinguishable in yellow, red, black, or gray, the truncated domes on each warning mat meet very specific federal guidelines.
The Americans with Disabilities Act has developed standards and specifications for the correct usage, positioning, and size of detectable warning systems (click here for more info). Many states have modified the federal installation requirement; therefore, it is important to know the requirements for the state in which you are working. If needed, confer with a certified ADA inspector.
USE THE RIGHT PRODUCTS
GemSeal supplies a complete line of Detectable Warning Mats. Our solutions work for any retrofit, surface-applied application as well as cast-in-place requirements. For the former, we recommend RediMat™ (a flexible option) or AlertTile® (a semi-rigid design). For cast-in-place, try AlertCast® for superior impact resistance, slip resistance, wear resistance, and long-term durability. In addition to detectable warning systems, we also supply preformed thermoplastic ADA symbols, stencils, and ADA signs.
---
Regardless of ability, all people need equal and safe access to goods and services. With the right ADA compliant products, contractors can help commercial properties lead the way. Please contact your GemSeal representative for more information and pricing.