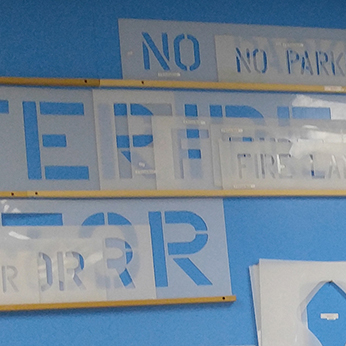 Product Description
Standards on the size of road, parking lot, and street stencils have been set by the federal government in order to create stencils that are easily recognized by motorists and comply with MUTCD standards.
Our stencils are made from professional-grade polyethylene. 1/16″, 1/10″, 1/8″ thick polyethylene. Mylar stencils are 7 mil. thick. Magnetic stencils are 15 mil. thick.
Number kits 0-9 and two blanks (12 pieces)
Alphabet kits A-Z and two blanks (28 pieces)
Mega number and alphabet kits (63 pieces)
Order can be placed, processed, and shipped in the same day.
Get a Quote