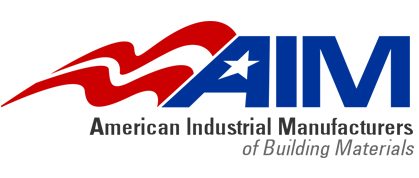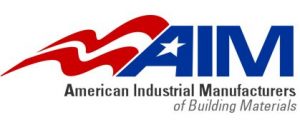 The management team at GemSeal is pleased to announce the company has become a partner with American Industrial Manufacturers of Building Materials, LLC (AIM) national consortium.
With the addition of GemSeal, AIM is the consolidation of seven regional manufacturing companies that provide regionally-optimized formulations to meet premium building needs across the country. Together, the AIM brands manufacture over 500 products ranging from white coatings, emulsions, mastics, sealants, driveway maintenance products, caulks, adhesives, waterproofing, specialty paints, road emulsions, air barriers, modified bitumen membranes, and other specialty products.
GemSeal's portfolio of products complement AIM's product offering because they are engineered with unique properties to address regional site conditions such as climate and traffic load. By partnering with AIM, these products are more widely available to property managers seeking quality solutions that are optimized for distinct regions rather than a one-size-fits-all approach.
"The partnership between GemSeal and AIM is founded on a consistent set of core values – integrity and honesty; focus on the customer; accountability and responsibility; and excellence and continuous improvement," stated GemSeal President and CEO, Jeff Lax. "GemSeal is focused on continuing to improve our products and develop new ones to address changing needs. We felt the AIM group shared our values and was a great fit with our company."
CEO/Managing Partner of AIM, Andy Hastings, continued that sentiment. "AIM's alignment with GemSeal provides an exciting opportunity for our organization. We are able to leverage our strength in distribution, channels to market, expansive products portfolio, and some of the best manufacturing practices in the industry. By joining forces, we will provide an even greater response to our customers' needs."
"GemSeal is focused on continuing to improve our products and develop new ones to address changing needs. We felt the AIM group shared our values and was a great fit with our company."

– Jeff Lax, President & CEO