Two weeks from today, Texas County Engineers, Road Commissioners, and Road Administrators will convene in San Antonio at the Wyndham San Antonio Riverwalk Hotel for the 2017 Annual TACERA Conference on October 17-19.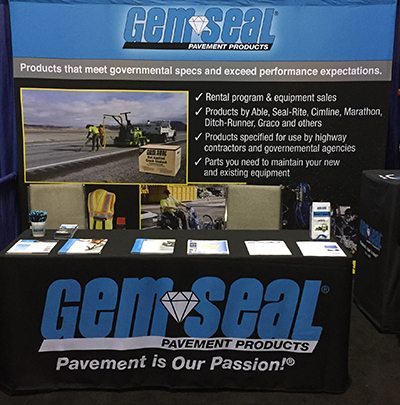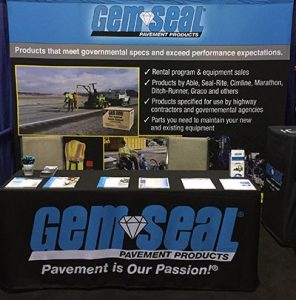 GemSeal's central region team will also be present to learn, network, and showcase our governmental products on the expo floor at booth #31.
Many of the pavement preservation products we'll have on display meet TXDOT, County, and Municipal specifications. Attendees can also learn more about our rental programs and sales of equipment from various select manufacturers.
In addition to the expo, there are two full days of classes on Tuesday and Wednesday followed by morning meetings on Thursday. The agenda boasts more than 20 seminars split into two tracks with speakers from the Texas Asphalt Pavement Association, the Texas Local Technical Assistance Program, and various local engineering firms covering topics including pavement preservation and rehabilitation, legislative updates, and emergency preparedness. Plus, there will be a pre-show golf scramble at the Olmos Basin Golf Course on Monday, October 16, and several other opportunities to network during the conference.
If you plan on attending, please stop by GemSeal booth #31.  Our expert staff is eager to help you specify governmental crack sealants and patching products along with the right application equipment for your next project. Don't miss out—register online today.