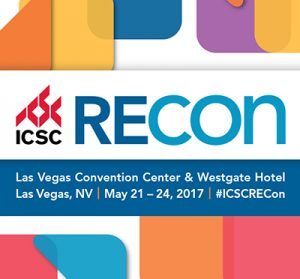 For years, many have said the rise in online shopping means that brick and mortar stores are doomed.  To the contrary, at this year's ICSC RECon (International Council of Shopping Centers Real Estate Conference) on May 21-24 in Las Vegas, there will be many passionate discussions about the future of retail store development and ways to re-imagine store formats to fit vibrant urban spaces and the changing habits of shoppers. Workshops and sessions will also touch on the shift in shopping behavior and how to design stores that maximize customer service and convenience.
That's just one reason why the event attracts more than 37,000 attendees from 58 countries. Another explanation has to do with the expo, which features more than 1,200 exhibitors including GemSeal Pavement Products.  We're making our annual appearance at booth N1132 to showcase our pavement preservation products and to educate retail real estate professionals on the importance of developing a long-term plan to protect and maintain retail pavement which, at its core, hinges on proper product selection and application process to improve the safety and longevity of your parking lots.
4 Reasons to Visit GemSeal at Booth N1132
That is just the short list. We invite you to spend a few minutes with us while you're at the show to learn more. For all those retail real estate professionals that haven't yet registered, we encourage you to sign up today. We look forward to seeing you in Las Vegas!