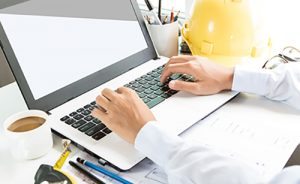 GemSeal is here to help you sell, develop lasting, positive impressions, and maintain relationships with your clients for the long term. That is why we are constantly documenting our knowledge (both successes and setbacks) in order to present tools and tips you can use in the field to grow your paving or sealcoating business. And, they're all just a click away!
Please reference these resources regularly and let us know if you have any questions or need additional information.
9 Resources To Help You Sell More:
Articles: Differentiating your business begins with the sales process; in fact, with each interaction, property managers are seeking your expertise. The articles we've researched and written about will help you gain the edge. Topics include sealcoating strategies, the importance of product specifications, effective sealcoating programs, and much more.
Brochures: Use our brochures to help you sell to your clients. Download or view product literature containing information on sealers, crack sealants, traffic & zone marking paints, and patching products.
Calculators: Wondering how much material you need to complete a job? Our sealcoat, crack sealant, and pavement striping calculators will help you get the answers. Not sure how much material is still in your tank? Use our horizontal or vertical tank calculators to figure it out.
Catalog: Whether you need sealer, crack sealer, brushes, squeegees, spray tips, paint stripers, repair parts, or even cleaners and safety products, GemSeal has you covered on the surface and beyond. View our interactive catalog with complete details about our products, tools, and equipment.
FAQs: We've compiled over 40 questions and answers to help you make better product choices and recommendations, improve your application procedures, and get recognized as an expert in the field. Is your question not listed?  Let us know and we will get you the answer and update our FAQ list.
Newsletters: Published twice a year in the fall and spring, our newsletters aim to help you stay current with the latest product developments from GemSeal, industry news, employee updates, and other relevant and useful information to help you excel on the job.
Project Gallery: With more than 30 projects featured, and new ones added periodically, our gallery showcases before and after photos of high-profile projects. It's a great visual aid for selling the benefits of sealcoating or other preventative maintenance procedures.
Technical Data: From application specs and Safety Data Sheets to product technical data, you'll find it all on our Web site. This material can be viewed on screen or downloaded for easy distribution to your clients.
Videos: Watch product application videos or learn more about our facilities and quality control.