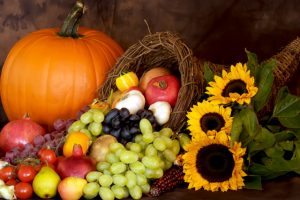 With the election behind us, our thoughts turn to the upcoming holiday and the time it affords us to be thankful for those who have made our business thrive another year. In fact, in 2017, GemSeal will be celebrating our 60th year in business and it is all because of our passionate employees, hard-working distributors, vendors, business partners, and—of course—our loyal customers. On behalf of the entire team at GemSeal, thank you for trusting us with your pavement preservation needs and for working with us to move the pavement maintenance industry forward!
Speaking of moving forward, as many of you know, we have transitioned from ownership by Oldcastle to becoming an independent company in 2016. Members of management teamed up with Luther King Capital Headwater Investments to purchase the company in January. We're thankful for all of the opportunities that lie ahead of us with a partner who cares as deeply as we do about investing in our business so we can grow and better support our customers. Every transition comes with hiccups, and ours has had its share of them. Therefore, we also want to thank everyone for your patience during the transition. We are working hard to get better every day and we appreciate any input you have to help us improve.
To further demonstrate our gratitude this holiday season, GemSeal will be hosting various charitable outreach events at our regional plants, including our annual Toys for Tots luncheon in Atlanta and Worcester, MA, as well as seasonal contests on our social sites, designed to engage and reward our customers. So, if you haven't already, please "like" our Facebook page and "follow" us on LinkedIn so you will be the first to know about these fun affairs.
Once again, we are extremely thankful for your support in 2016. Have a safe and happy Thanksgiving.