The executive team at GemSeal is pleased to announce the recent hiring of four employees in the Central and Southeast regions of the country.
"We warmly welcome our newest colleagues to help us grow and provide outstanding service in two of our busiest markets, said President & CEO Jeff Lax. "The experience and technical knowledge of these individuals combined with their passion for the industry will benefit our contractor and property management customers."
Joining the company are the following:
Joe Bregar, Site Manager – Central Region, has over 30 years of experience in product manufacturing serving in various roles from plant and operations manager to consultant. Prior to joining GemSeal, Joe worked for Oldcastle and then as an independent consultant advising a wide range of construction product manufacturers on operational improvements. Currently, he manages the Dallas Plant and One Stop Shop. In his spare time, Joe enjoys spending time with his fiancé, outdoor activities, live music, and travel. He can be reached at [email protected] or 813-442-2027.
---
---
John Kling, Territory Sales Representative – Central Region, has a long history in the industry, including experience with pavement maintenance products and asphalt emulsions. Prior to joining GemSeal, he spent five years at a Great Plains-based sealcoat manufacturer in various positions including sales and plant management. Currently, he works out of the Dallas facility selling to governmental and contractor accounts in the North Texas market. John is married with four children and enjoys spending quality time with his family outside of work. He can be reached at [email protected] or 682-209-1641.
---
---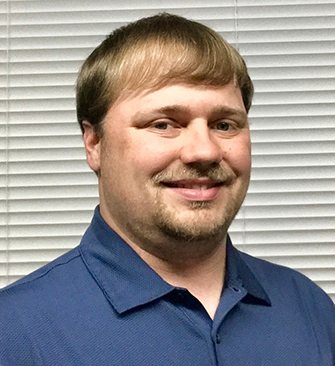 Mitch Eakin, Site Manager – Central Region, has five years of experience in the asphalt and construction industry and three years in steel manufacturing working in DOT, public, and private sectors. Currently, he leverages his management and hands-on fabricating and manufacturing skills to supervise the Memphis Plant and One Stop Shop. He graduated from Middle Tennessee State University with a Bachelor of Science degree and went on to earn an MBA from Belhaven University. In his spare time, Mitch enjoys spending time with his wife and three children, golfing, hunting, and riding his ATV. He can be reached at [email protected] or 901-483-9559.
---
---
Gina Grimani, Customer Service Representative – Southeast Region, has over seven years of customer service and management experience, most recently in the restaurant and retail food industry. Currently, she is responsible for serving customers in the Tampa-based One Stop Shop retail store, inventory management, and supporting the sales team. In her spare time, Gina loves cooking, trying foods from different countries, photography, playing the drums, and watching hockey. She is recently engaged and looks forward to marrying her fiancé next October. Gina can be reached at [email protected] or 813-630-1695.
---