The management team at GemSeal is pleased to introduce Jackson Asphalt Sealcoat Supply as our newest distributor providing outstanding service to our customers in West Tennessee.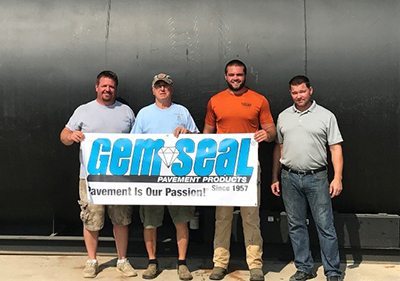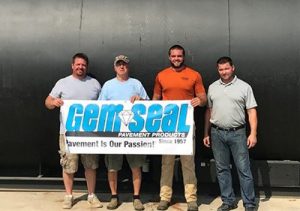 Jackson Asphalt Sealcoat Supply is family-owned and operated by Sam, Danny, and Cody Jackson. The business is an offshoot of the family's well-established welding and fabricating business. While creating iron railings, gates, and other custom pieces for high-end homebuilders and other contractors, they saw the unmet need for high-quality asphalt maintenance supplies in their area.
In response, they formed Jackson Asphalt Sealcoat Supply. Known for excellence in their other business, the Jacksons decided to partner with GemSeal to distribute the most consistent and durable pavement products. Contractors in Jackson, TN, and the surrounding area can now stop by and stock up on FedSpec refined tar sealer, additives, and other related tools and supplies.
Jackson Asphalt Sealcoat Supply is located just north of I-40 at 2212 Hwy 70 E in Jackson, TN, or please call 731-571-3899. For those working farther south, GemSeal has a retail store in Memphis located at 2290 Channel Avenue. Together, Jackson Asphalt Sealcoat Supply and GemSeal provide everything you need for your pavement maintenance jobs.
For information on GemSeal products or distribution opportunities, please contact us.