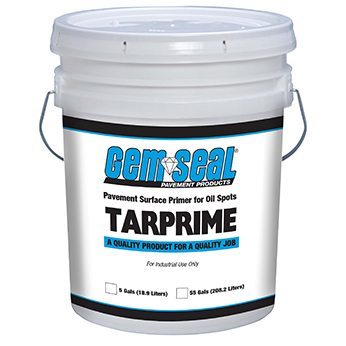 Product Description
A formulation of acrylic polymers that allows sealer materials to bond effectively and dry quickly. Prevents oil and grease spots from "bleeding" through fresh blacktop sealer.
Used for priming difficult-to-seal pavement surfaces such as:
Oil spots
Weathered asphalt
Polished aggregates
Specifications
Allow to dry to touch before applying sealer over primer (usually two hours or less).
Presentation
1 gal – ITEM #60310053
5 gal – ITEM #60310045
Download Info
Get a Quote