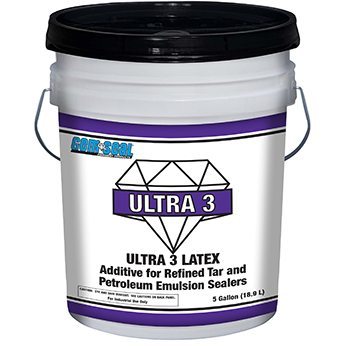 Product Description
GemSeal® Ultra 3 is an excellent latex additive that increases viscocity and suspends sand during application.
Resists high pavement temperatures
Increases viscosity, improves adhesion and reduces power steering marks
Ultra should be used in all formulations containing sand to prevent aggregate rollout and increases life of film.
Ultra latex additive is milky blue latex containing proprietary surfactants and modifiers with a minimum solids content of 40%.
Specifications
Ultra Latex complies with all FAA specifications and
Presentation
5 gal – ITEM #60311459
55 gal – ITEM #60310152
275 gal – ITEM #60311458
Download Info
Get a Quote