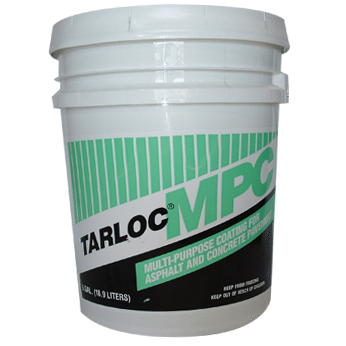 Product Description
Quick drying material used for hard-to-clean areas and polished aggregate conditions. Multi-use primer used prior to applying seal coat.
Promotes adhesion between the pavement surface and the wearing course. Excellent for use on polished aggregate, oil spots and hard to clean areas. An effective spot sealer and blackout paint.
Primer for concrete pavements.
Oil spot sealer on both asphalt and concrete.
Black-out paint for traffic/parking lines, etc.
TARLOC® MPC can be applied by brush, squeegee, line paint sprayer or bulk truck spray-bar/hand wand
Specifications
Apply TARLOC MPC in a thin film. Avoid over application. A wearing coat of Latex modified sealer is then recommended over the TARLOC MPC.
Presentation
5 gal – ITEM #60310043
55 gal – ITEM #60310078
Download Info
Get a Quote