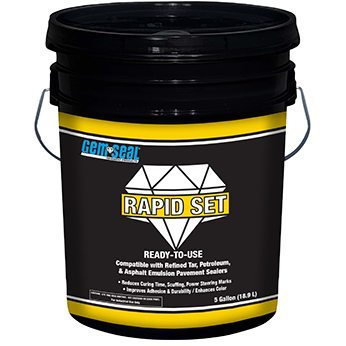 Product Description
Rapid Set greatly increases tensile strength and durability. It substantially reduces drying time and power steering marks in the finished coating.
Superior performance modifier for refined tar and asphalt based sealers
Sealer dries blacker with improved strength and durability
Greatly reduces curing time of applied sealer dependent on percentage used
Specifications
Numerous design mixes are available to meet varied job-site paving conditions. Typical design recommends addition of 2 to 5 gallons per 100 gallons of GemSeal Pavement Sealer Concentrate.
Presentation
5 gal – ITEM #60310145
275 gal – ITEM #60311460
Download Info
Get a Quote