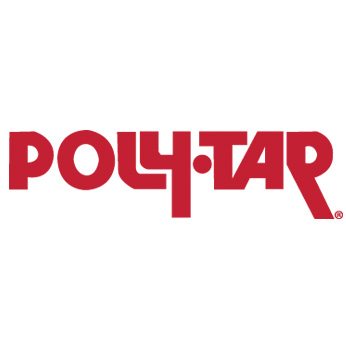 PolyTar is the longest lasting pavement sealer on the market with 25 years of proven performance.
Product Description
An exceptionally high performing polymer modified coal tar pavement sealer.
PolyTar is manufactured with polymers that increase the durability, wear resistance and adhesion of asphalt pavement seal coating.

This market leading sealer and its proprietary formulation provides twice the durability of conventional asphalt pavement sealers.
Combines elasticity and flexibility for the most cost-effective applications
Longest life of any sealcoating product
Polymerized for superior resistance to wear, improve fuel resistance, stronger adhesion and flexibility
Ideal for high traffic parking lots and driveways, airport ramps, aprons and taxiways
No additional modifiers or latex additives required
Manufactured with Colloid Mill process
Specifications
ASTM Specification D-3320
ASTM Specification D-490
ASTM Specification D-3423
ASTM Specification D-2939
ASTM Specification D-4866
AASHTO Specification TP5-97
Presentation
1 gal – ITEM #60310064
5 gal – ITEM #60310054
55 gal – ITEM #60310055
Download Info