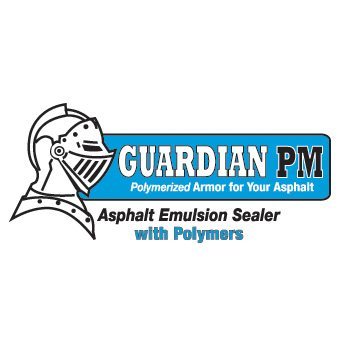 Product Description
Guardian PM provides outstanding adhesion, flexibility and durability. Guardian PM weatherproofs asphalt surfaces, seals against penetration by water, and blocks the destructive drying action of the sun by forming a tough protective membrane with a deep black color.
Water based, low VOC formula – contains less than 50 grams per liter. Polymer modified for oustanding adhesion, flexibility and durability.
Formulated specifically to protect and enhance asphalt pavement surfaces including commercial and residential parking areas and driveways.
Guardian PM is manufactured in a colloid mill process that provides a uniform particle dispersion for product consistency and color quality.
Weatherproofs and seals porous asphalt pavement surfaces, preventing damaging and erosive effects of water penetration.
Specifications
ASTM D 140
ASTM D 466
ASTM D 529
ASTM D 2939
ASTM D 244
Presentation
Download Info
Get a Quote