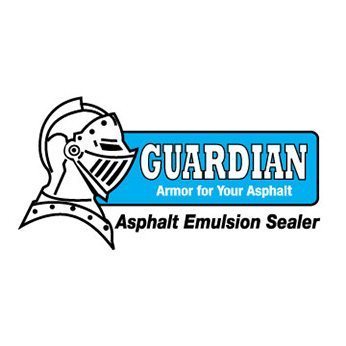 Product Description
Guardian AE is chemically reinforced to enhance the adhesion properties of the sealer, providing a superior bond and long lasting durability.
Water based, Low VOC-less than 100 grams per liter. Fortified with proprietary compounds for added durability and longevity.
Formulated specifically to protect all asphalt surfaces including commercial and residential parking areas and driveways.
Guardian AE, manufactured in our state-of-the-art, high shear colloid mill process, provides a more uniform particle dispersion for a superior molecular bond to asphalt surfaces.
Weatherproofs and seals porous asphalt surfaces, preventing damaging effects of water penetration.
Manufactured with proprietary copolymer dispersions in our state-of-the-art high shear, colloid mill process.
Specifications
ASTM D 140
ASTM D 244
ASTM D 466
ASTM D 529
ASTM D 2939
ASTM D 5
ASTM D 36
ASTM D 977
ASTM D 4799
Presentation
1 gal – ITEM #60310031
5 gal – ITEM #60310003
55 gal – ITEM #60310003
Download Info
Get a Quote