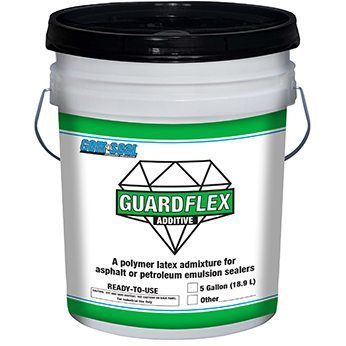 Product Description
GuardFlex provides excellent sand suspension during application for a more uniform appearance of the pavement coating.
Promotes greater adhesion of pavement coating
Locks in sand for extended wear
Provides sand suspension for a uniform application of pavement coating
Designed for asphalt emulsion and asphalt emulsion-refined tar blends.
Specifications
GuardFlex should be used in all formulations containing sand to prevent aggregate roll out and increase durability.
Presentation
Download Info
Get a Quote