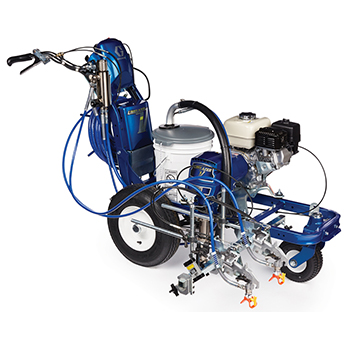 Product Description
Graco® Linelazer 5900 is a 2-gun professional striping machine designed specifically to deliver the most precise and consistent lines in the industry. Advanced Vibration Reduction System eliminates engine vibration for improved line quality. Rear gun mounts allows for placing the guns near the rear axle for straighter long lines and smoother cured lines.
(Auto-layout system available.)
Hurry in to your GemSeal One Stop Shop to purchase, rent, lease, or finance quality Graco striping equipment. We also stock replacement parts.
Get a Quote