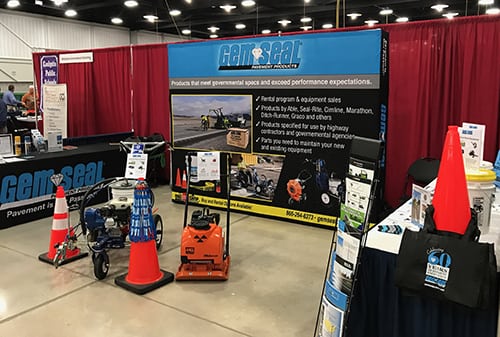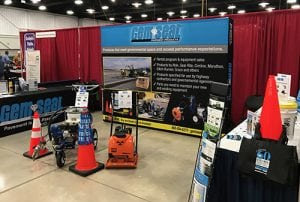 At the end of the month, over 400 public works professionals, educators, and suppliers will convene in Fort Worth, TX, at the Fort Worth Convention Center for the 2018 Texas Public Works Association (TPWA) Annual Conference on June 27-29. GemSeal's central region team will also be present to learn, network, and showcase our governmental products on the expo floor at booth 325.
The show enables our team to gain a better understanding of industry requirements pertaining to paving materials.  In addition, we have the opportunity to see many of our customers and showcase our governmental products including Right Pointe and GemSeal crack sealants and mastics, Ennis® and GemSeal paints, and safety apparel as well as our equipment and rental program. Samples of various materials and literature will be available, too.
In addition to the expo, the conference boasts more than 60 seminars plus workshops split into seven tracks with speakers from the Texas Asphalt Pavement Association and various local engineering firms covering topics including pavement preservation and rehabilitation, storm-water management, risk management, work zone safety, and emergency preparedness.
Outside the classroom, attendees will be able to participate in one of three Technical Tours to witness local public works projects in action and learn more about their implementation. Plus, there will be a pre-show golf scramble at the Rockwood Park Golf Course on Wednesday, June 27; a kick-off reception at the Fort Worth Water Gardens; and several other opportunities to network during the conference.
If you're in the public works sector and plan on attending, please stop by GemSeal booth #325.  Our expert staff is eager to help you specify governmental crack sealants and patching products along with the right application equipment for your next project. Don't miss out—register online today.