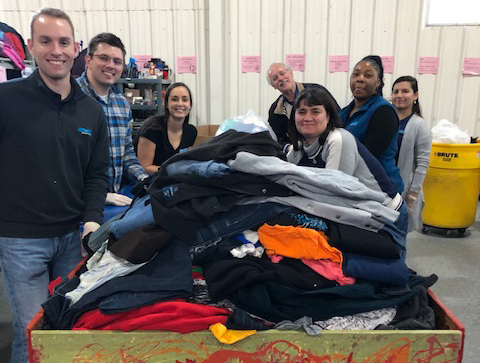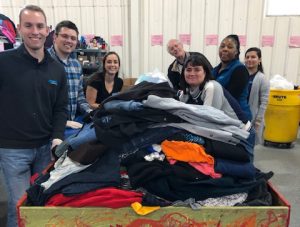 Pavement is our passion at GemSeal, but we know that the road forward isn't always easy. That's why all of us are equally passionate about giving back to our community and assisting those in need. Two weeks ago, our corporate office had the privilege to serve in The Free Store of the Crisis Assistance Ministry.
This worthy organization provides assistance to people in financial crisis and helps them regain self-sufficiency. As part of their program, the nonprofit operates The Free Store, which offers clothing, shoes, and household items free-of-charge to people in Mecklenburg County.
Our office closed down at 2pm on Thursday, December 19, to give our employees time to travel to the site and participate. We assisted in the store's production area by sorting donated items and stocking shelves.  It was a great afternoon for everyone that was able to attend.
"Volunteerism has so many benefits and I'm grateful GemSeal places emphasis on giving back," said Sandy Bombardier, office manager. "Not only did we enjoy camaraderie outside the office, but it was such a great feeling to make an impact for others."
Indeed, volunteering has proven health benefits and helps lower stress levels. That's why, in addition to the Crisis Assistance Ministry, our company supports many other nonprofits including National MS Society; the ALS Knights, founded by one of our clients who is currently battling the disease; and the U.S. Marine Corps Reserve Toys for Tots program.
As the year winds down, we appreciate the opportunity to pause our daily routine and give back. And, for that, we have our customers to thank. Because of you and your trust in GemSeal, our company is able to participate in outreach and help strengthen our community. Thank you and Happy New Year!