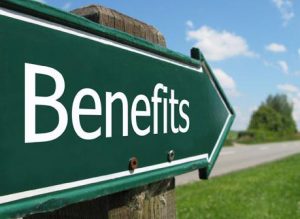 GemSeal is grateful when you decide to do business with us.  While we are confident you will love the performance of our products, we also know that you have many options.  We're keenly aware that we have to earn your business and work hard every day to do so!
So, what makes GemSeal different from the other guys? While we could fill pages and pages in reply, there are three areas that really stand out. First, to earn your repeat business, we have simplified the buying process. Second, we have eased the burden of payment. And, third, we have provided a way to reward you for your purchases. With these three value-added enhancements, we hope you will find it more beneficial than ever before to work with us.
Doing Business with GemSeal is as easy as 1-2-3:
Convenience – We're working harder than ever to bring more convenience and product selection to paving and sealcoating contractors. Our One Stop Shops have been designed to provide you with greater access to GemSeal products, along with everything you need to complete your jobs. Just one trip to any of our Retail Stores will provide the products, equipment, or advice you need.
Financing – We want to help you grow your business and know the importance of credit as a growth tool. With our equipment financing program, your business can finance the costs of application equipment, including spray rigs, blowers, stripers, and melters. You can get coverage not only for the equipment itself, but also for shipping, tax, and more. This means you can avoid large, upfront out-of-pocket costs and set up more manageable payments! Get started today and APPLY ONLINE.
Rewards – We reward you just for buying GemSeal products. With GemSeal Rewards, you can earn points on every purchase toward travel to exotic destinations, entertainment, home goods, and more! Get started today and activate your account.
Of course, if you have feedback or input that will further improve our customer service or products, please don't hesitate to tell your GemSeal representative or contact us online. Our experienced staff is here for you, and we all look forward to serving you for years to come.